Warehousing is a vital part of any business that needs to store inventory. Whether you are an online retailer or operate in the brick-and-mortar world, warehousing operations can be extremely important to your success. However, there are many risks associated with warehouse building and management, some of which may not be immediately apparent.
Equipment Failure
One of the biggest risks associated with warehousing is equipment failure. If your warehouse relies on forklifts, conveyor belts, or other machinery to move inventory around, a breakdown could seriously disrupt your operations. Not only would you lose out on sales while the equipment is being repaired, but you could also face significant damage to your inventory.
Effective incident management is critical for warehousing operations. By tracking near-miss accidents and other equipment-related incidents, you can keep a pulse on the health of your warehouse and spot potential problems before they escalate.
Fire Hazards
Warehouses are often susceptible to fires, and this is one of the biggest risks associated with warehousing operations. Warehouses store flammable materials, and they are full of items that can be easily ignited by sparks or poorly placed equipment. If a fire escapes your control in your warehouse, it could cause millions of dollars worth of damage to your company's property as well as the inventory you need to keep moving through production lines.
One of the warehouse risk assessment advice for employers is to install smoke detectors throughout the building where potential fire hazards exist. You also need an up-to-date sprinkler system installed so that fires don't become out of control before anyone notices what is happening.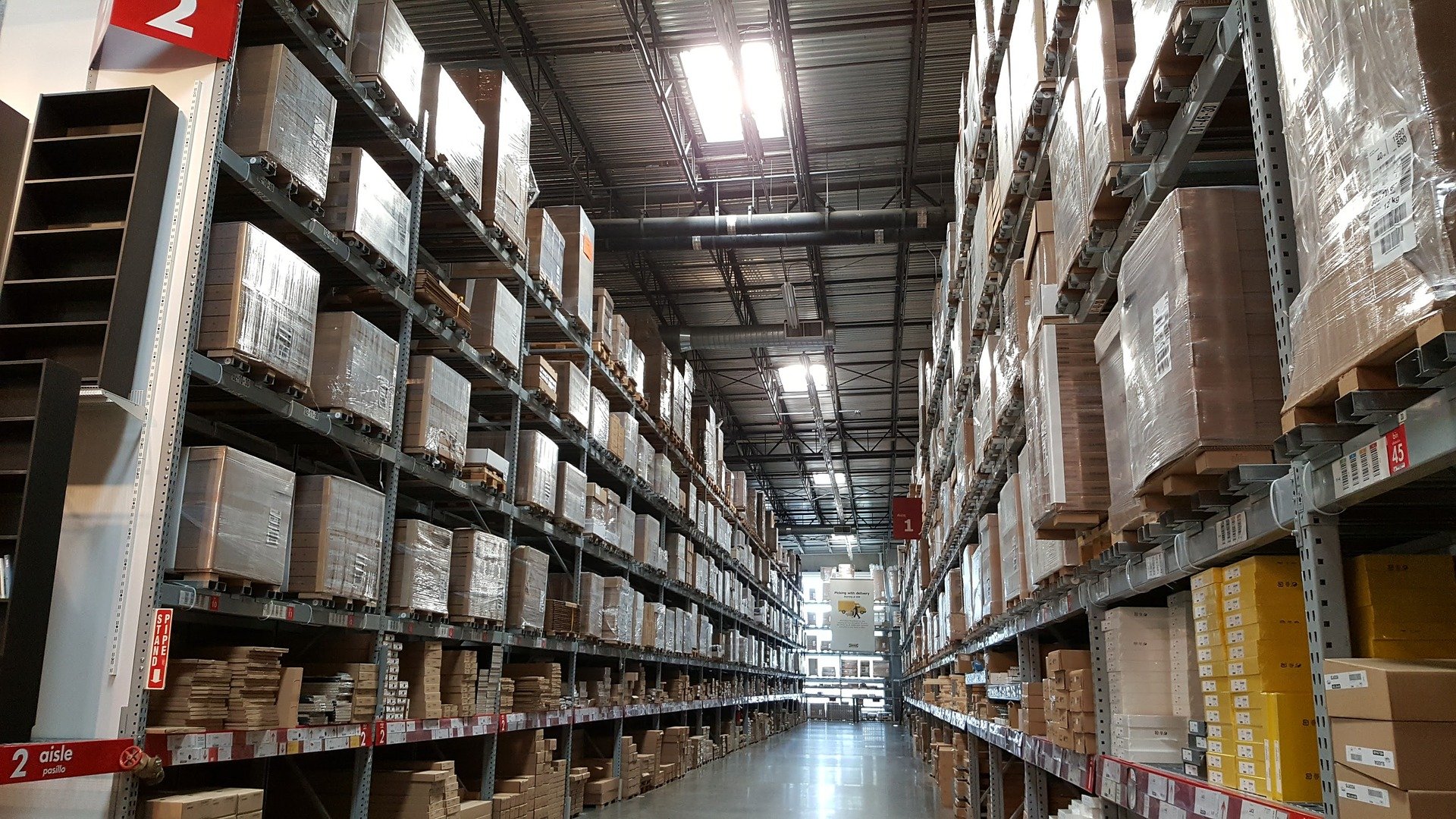 Product Loss
One of the most common risks associated with warehousing is product loss or damage. If you do not have proper insurance in place, these losses can be extremely costly for your business. Product damage can also cause problems if not addressed in a timely manner. To avoid this, you may need to take extra measures such as:
Use security cameras and/or video surveillance to keep an eye on your inventory at all times.
Make sure that employees are aware of the importance of keeping track of their assigned products and reporting any suspicious activity.
Restrict access to certain areas of the warehouse only to authorised personnel. For example, use separate areas for dispatching and receiving, or for storing high-value items. Where possible, install a physical barrier to separate these areas from the main warehouse.
Product Damage
Warehouses often store items that are susceptible to damage, such as electronics and other delicate objects. If you do not have proper storage solutions in place or if you do not properly train your staff to handle inventory, you may end up with damaged goods that result in a loss of sales.
These are just some of the hidden risks associated with warehousing operations and can cause significant damage if left unchecked. By taking steps to mitigate these dangers before they happen, you can do the following:
Stack heavier items on the bottom of pallets and lighter items at the top.
Separate fragile items with packing material.
Use stretch wrap to secure pallets.
Label all inventory with a barcode for scanning.
In addition to the financial costs, product loss or damage can also lead to decreased customer satisfaction and lost sales. It can take months or even years for a company to recover from a major product loss incident. For in-depth risk management, consult with a company that provides a 24 hour HR hotline for employers.
Employee Injuries
Warehouse workers are often exposed to a variety of dangers while on the job. These dangers include heavy lifting, working with hazardous materials, and operating dangerous machinery. If an employee is injured while working in your warehouse, it can lead to lost wages, increased health care costs, and possibly even legal action.
In addition, if a warehouse worker is injured on the job, they may not be able to perform their duties for an extended period of time. This could cause you to scramble to find temporary replacements or reduce your workforce temporarily until the injured employee heals.
The Risk of Theft
Warehouses are full of expensive inventory, so you may find yourself at the mercy of employees and visitors who have a wandering eye for valuable items that may be lying around unattended. To avoid this, establish a visitor sign-in policy for delivery riders and other individuals who may enter your warehouses, and make sure that all doors are locked at night. Always keep warehouse keys under lock and key when not in use; under no circumstances leave them lying around on desks or unattended areas.
If you operate a busy warehousing and distribution centre, then it's likely that your facility will experience an occasional accident during any given year. To help prevent accidents in your warehouses, be sure to implement some of the tips listed above and consider implementing additional safety measures as needed. Not only will this reduce risk-related expenses down the road, but it'll also provide peace of mind for everyone who works at or visits your facilities.